Mazda Miata
Mazda 323 F
2008 Mazda 2 sport edition
Mazda MX-5. World top selling roadster
Mazda 626, Interior (2000)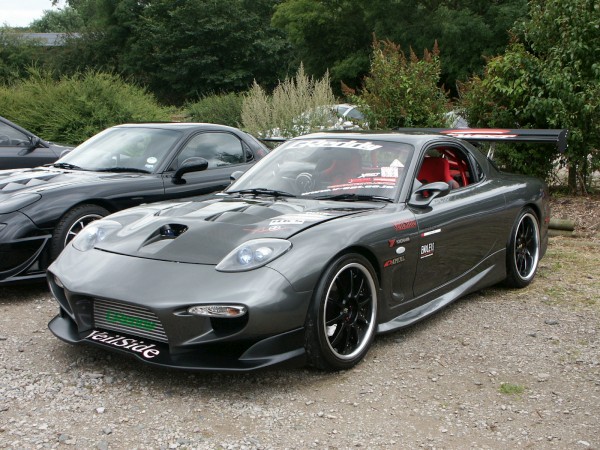 Mazda RX7.
Mazda
2007 Mazda 3 mps
Mazda Rx8
The name originated in Mazda Ahura Mazda, the Zoroastrian God. [Zoroastrian religion monotheistic or dualistic depending on the region, one would speak it would be a religion of many gods] Likewise, it is very similar to the phonetics of the name of the company founder, Jujiro Matsuda, who created in 1920 under the name Toyo Cork Kogyo Co., Ltd.
The manufacture of machine tools started in 1929, shortly after (1931) followed by a commercial vehicle three wheels, Mazdago. The first car, the Mazda R360 Coupe, a vehicle passenger two-door, came in 1960, and four-door Mazda Carol came into the world in 1962. The following year, the cumulative automobile production topped one million units.
The first vehicle Mazda's rotary engine (Wankel engine), the Mazda Cosmo Sports 110S, was released in 1967. In notable cars that helped build the reputation of the Mazda, we also include the introductions of the 1977 Mazda Familia (323) and Mazda Capella (626). Inheritance in sports car was firmly established by the Mazda RX-7 (1978) and consolidated by the Mazda MX-5, world's best selling sports car in two places, which launched in 1989. The Mazda RX-8 was launched in 2003 with the famous Wankel Renesis engine is one of only aspirated 1.3-liter capacity, capable of generating impressive 250 horsepower at 8500 rpm and 22.4 lb.-ft. of torque at 7500 rpm, which is 000-100 km / h 5.9 seconds.
Ford Motor Company is a shareholder of Mazda.
Mazda Furai
Mazda